One of the most long-standing and popular design themes for our homes, particularly in our kitchens and bathrooms is that of a light and airy seaside theme. It is always a classic and since in the UK you are never more than 70 miles from the nearest coast, you can be sure that you'll always be relevant too.
If you do decide to update a room with a seaside theme, then the good news is that home-ware collections and designs are really aware that we love it and always will, so it is pretty easy to find affordable yet stylish pieces that will set it off perfectly. If you fancy bringing a breath of fresh sea air into your home, then we have found some fantastic pieces from the high street to make that dream come a reality. Find out below our favourite pieces that will emulate this look.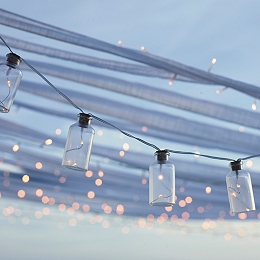 For some charming fairy lights that are reminiscent of a letter in a bottle sent out to sea, these simplistically gorgeous ones from classy retailers The White Company are just the thing. The string of ten glass jars with cork lids will look great draped in your kitchen for example, or round a decking area, and are in a soft white LED light that isn't too harsh. Handily you can use them both inside and outside your home making them a versatile addition to your home accessories. They cost £35 from The White Company.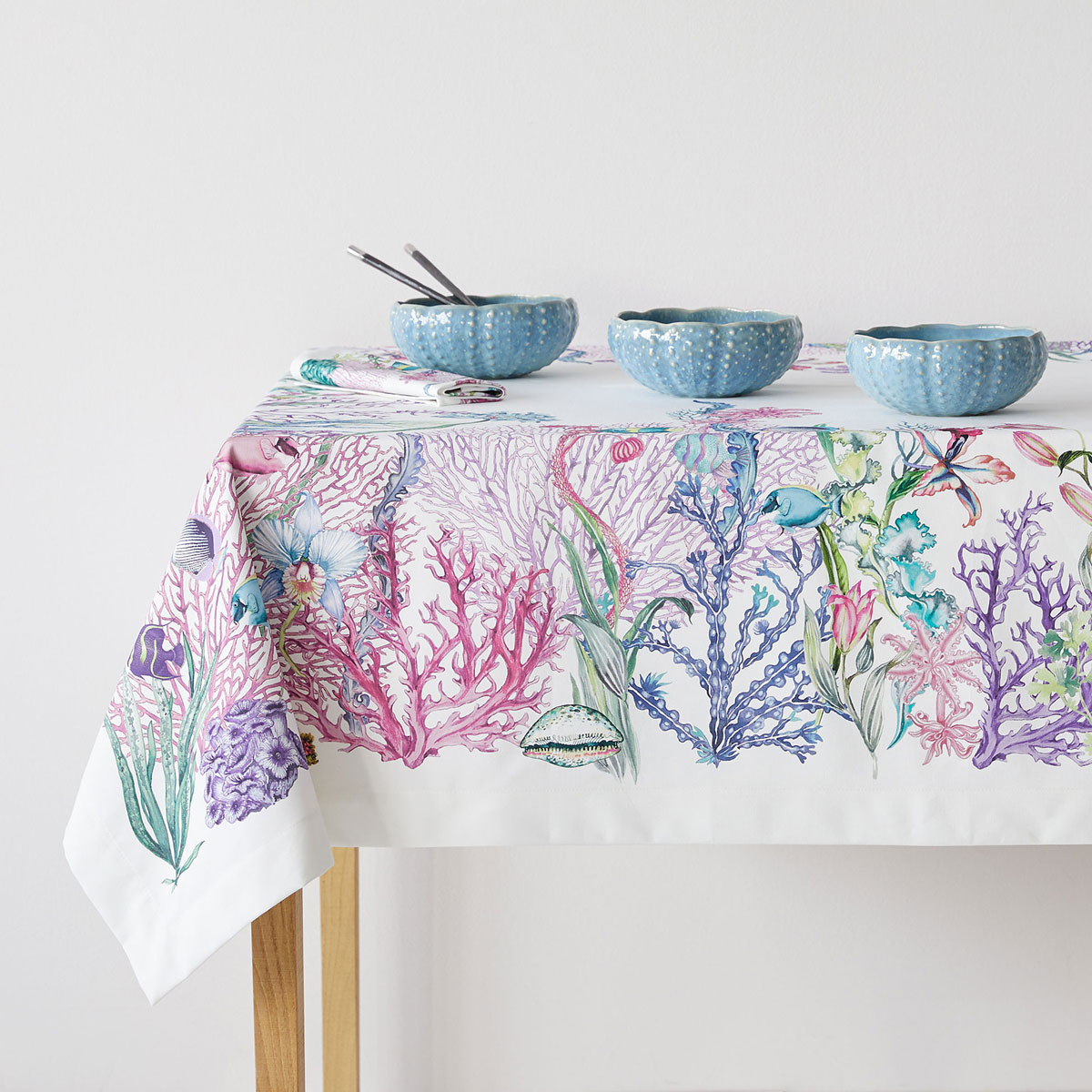 Zara is one of those high street fashion companies that in the last few years has released its own home-ware range to great effect, and if you are looking for some seaside inspired pieces, then they actually have a home-ware collection called 'Underwater' which is good place to start. From gorgeous and colourful tablecloth and napkin sets just like in the picture above to dinnerware, crockery like their stunning octopus teapot, glasses, cake stands, tea towels, aprons and more, you really can kit out your kitchen with ease with these lovey oceanic pieces. The prices are pretty reasonable too; for example the napkins and tablecloth in the picture range in price from £5.99 to £79.99. You can easily check out their collection online for some quirky pieces that look designer without breaking the bank!
Like with Zara, Matalan have a handy home-ware collection called 'Coastal' so for some really affordable seaside themed pieces that is the place to go. With dainty fairy lights, tea light holders, table runners, crockery and much, much more, for under £50 you could easily transform the style of a room. For a lovely and natural looking piece, we absolutely adore this driftwood tea light holder from the brand, which costs just £4 which is undeniably a bargain! The bleached white wood in conjunction with the shells means that that you could practically get away with saying that you made this after your last beach-combing trip! So treat yourself to a pair of these to bring some of the seaside into your home!